Shopping Cart
Your Cart is Empty
There was an error with PayPal
Click here to try again
Thank you for your business!
You should be receiving an order confirmation from Paypal shortly.
Exit Shopping Cart
We're catching on around town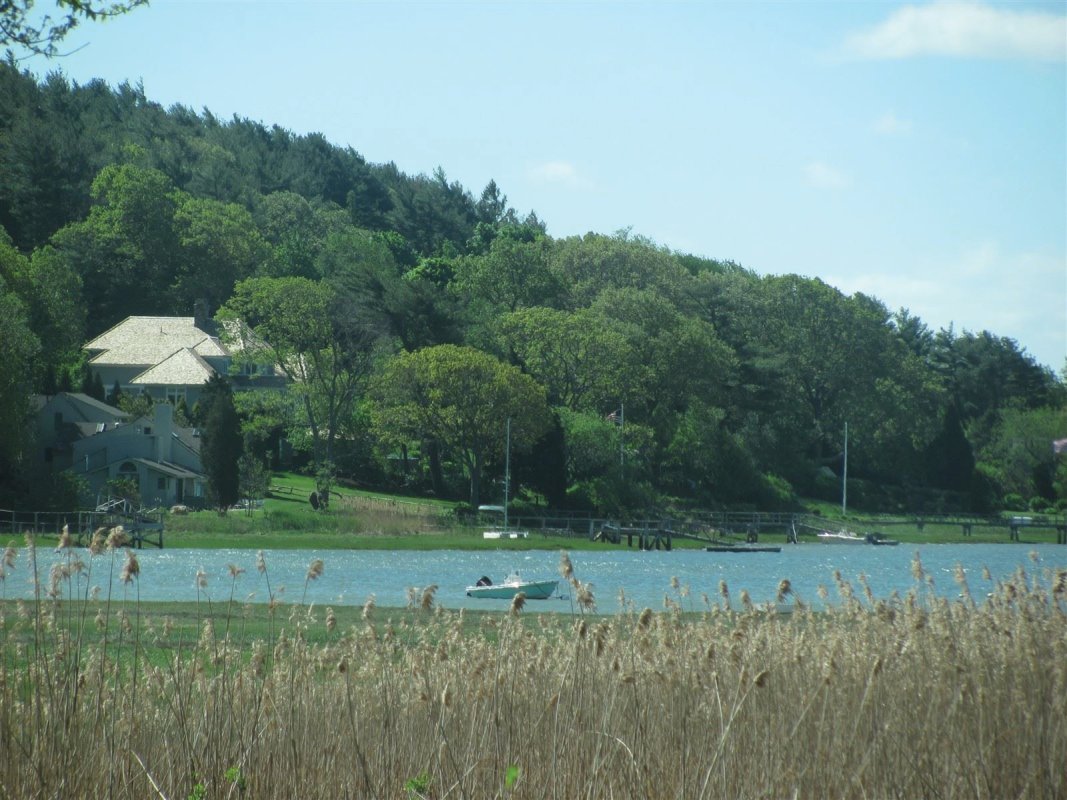 We didn't expect to fish today. It had been close to four weeks since I started Seagrape, my beloved boat, which is frowned upon for several reasons.
The first, and perhaps the most obvious being that it means I had not been on the water in four weeks. The second, is that you're supposed to start a new engine very often, otherwise it can develop problems, run cold, or generally dislike you and carry bad luck which can be devastating on the ocean.
The original plan was to head to Saquish Beach, a private spot past Gurnet Point, to play Bocce in the sand. I had packed up the boat with the set, drinks, and several other details to ensure a successful, if belated, trip. I walked down to the marsh at 12:15pm, and the tide was still quite low. There was almost no wind and the water was like glass. After rowing out to the mooring, and climbing on board, I decided to leave her tied up while I tried to start the engine, fearing I would have let loose only to discover that my month long abandonment would mean she wouldn't turn over. Much to my delight, she turned on the first crank and I was off to pick up the rest of the crew.
Normally Saquish Beach would be a straight shot after leaving The Nook. You'd aim toward Bug Light (a lighthouse directly in the middle of where Duxbury Bay and Plymouth Bay meet) and drive for about two miles until you see the choppy rip that ebbs and flows before the large, sandy duns for which Saquish is known. Today however, I had misread the tides, and left earlier than expected. Since the tide was low, I could not drive straight out without running aground on a large (1/4 mile long) sandbar called "The Cowyard." This caused me to enter Duxbury Bay, in order to follow the channel in a zigzag pattern which would eventually get us out to our Bocce destination.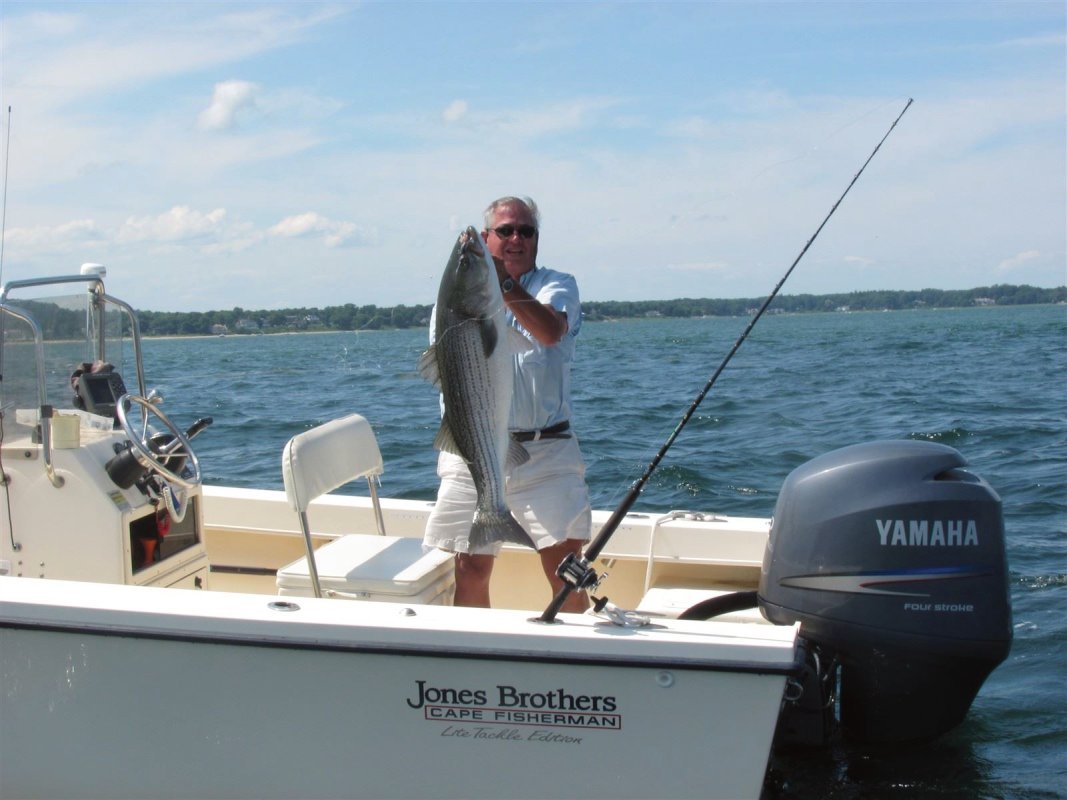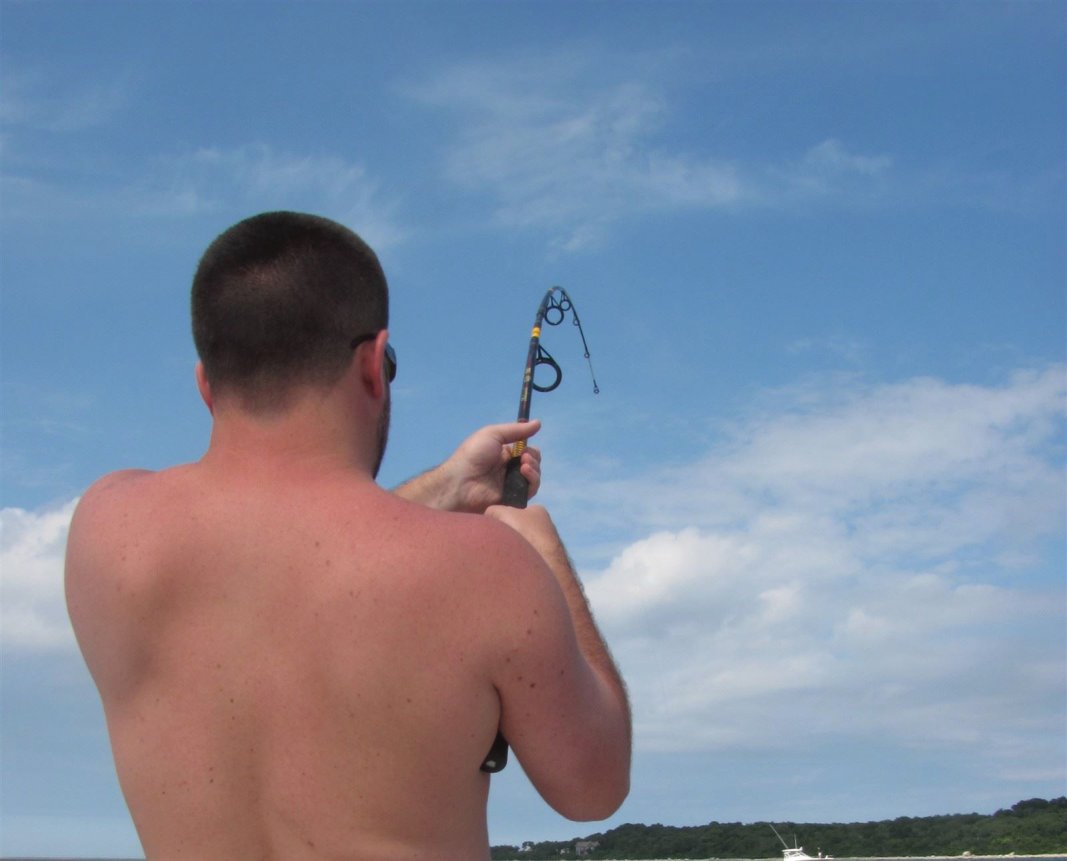 On the way out, just in front of Clark's Island, we passed a boat whose lone passenger was in the throes of battle with what appeared to be a very large fish. I slowed Seagrape down to almost neutral, and watched for another ten minutes or so until this gentleman pulled up the monster.
He was signaling to us that it was indeed a fish worth seeing, so I began to move toward him. He held up the fish to show us for as long as he could and then dropped him to the deck. He scrambled around for a bit, then reached up with a tape measure and said "he's 42''."  He was visibly out of breath from holding the fish, and sat down for a moment to collect himself.
After we spent a few minutes admiring the fish, and congratulating him for the catch, he asked us if we had a camera. We took a few shots and asked him for his email address.He paused for a second, and said "I know you, where do I know you from." We stared for a moment and my father replied, "We do know you, but I'm not sure from where." After some back and forth we realized, that this was Griffen's "father" who has lived down the street from us for thirty years. Griffen is a Golden Retriever who has been known to wrestle with Hero and Maybe during their walks around the neighborhood. We all got a good laugh of of the fact that although we had lived very near to each other for so long, we could only identify each other by the names of our dogs. Before he left to prepare his catch for dinner, he asked me if I was planning on fishing today, and if i wanted the rest of his bait (chunk Mackerel). At this point, I knew the Bacce game was at risk, as I had a new task in front of me - Catch the other fish in the school lurking 40 feet below the surf.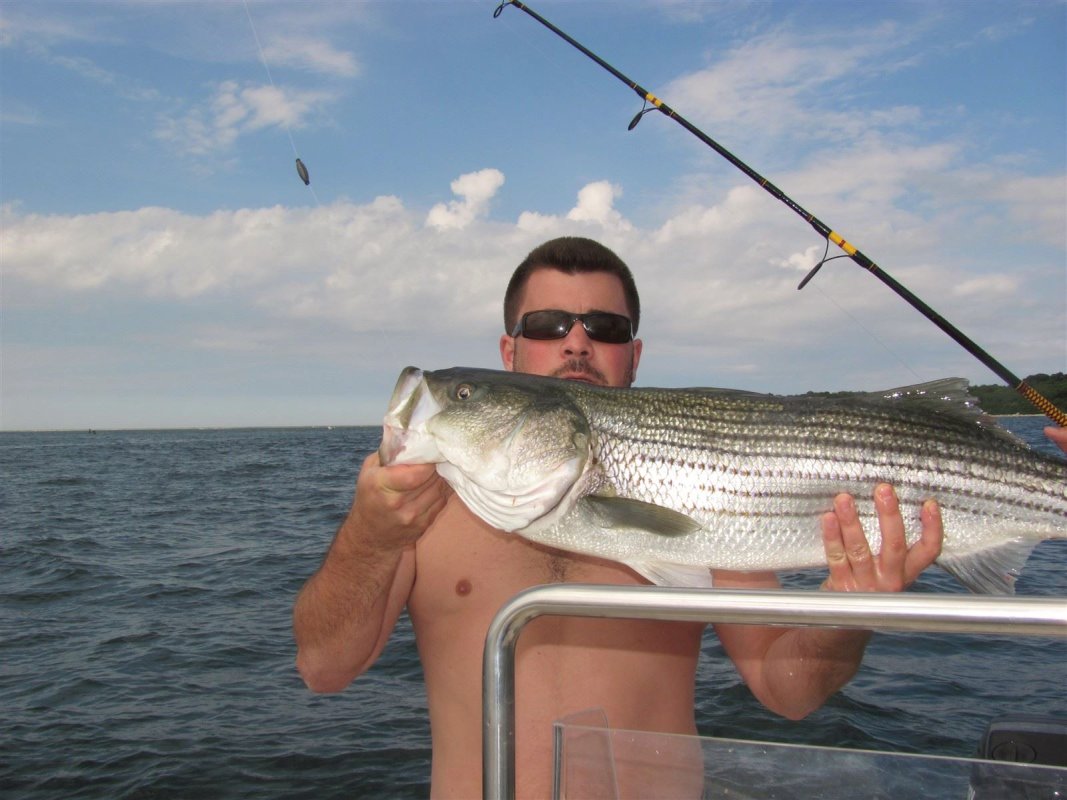 He threw the bait over the bow and drove off into the distance. I turned the boat around, and began to drift through this deep channel as I prepared my lines. After rigging up, it only took a few minutes before I got the first hit of a large fish, and started a battle of my own.
Long story short, we both ended up with a solid bag today, and I drove home with the livewell full, and passengers, who never got to play Saquish Beach Bocce Ball... But alas, there will be other days.
After gutting the catch and preparing the fillets, I cooked them on the grill with some lemon, butter, and panko on top. Everyone was happy. Before I wrote this post, I sent an email to our new found friend, and long time neighbor. It read: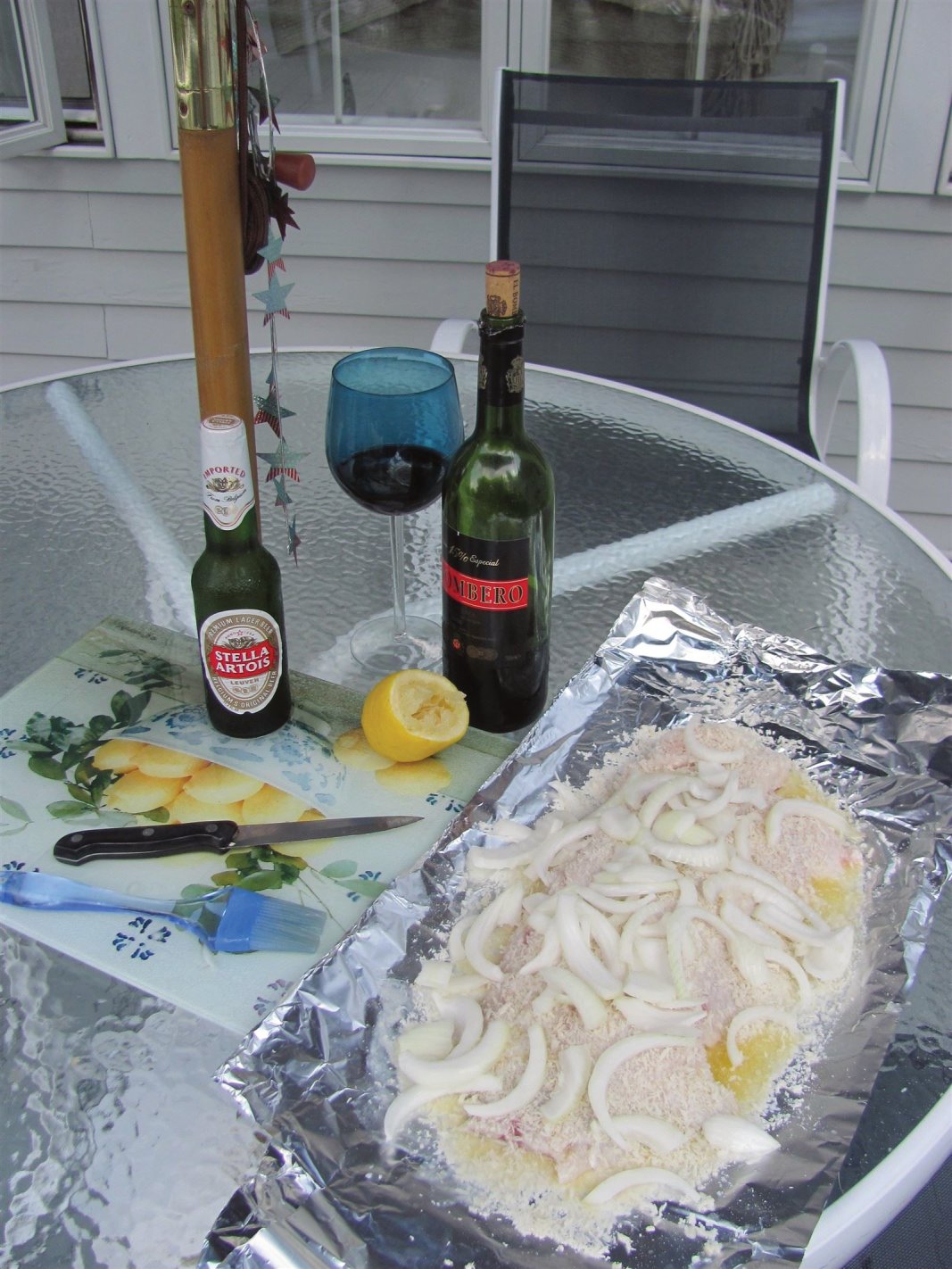 "Good to see you out on the water today. I've attached the pictures of your fish. Nice catch! Also, thanks for the bait, I picked up where you left off.




Tight Lines,




Jeremy Pallai"
/